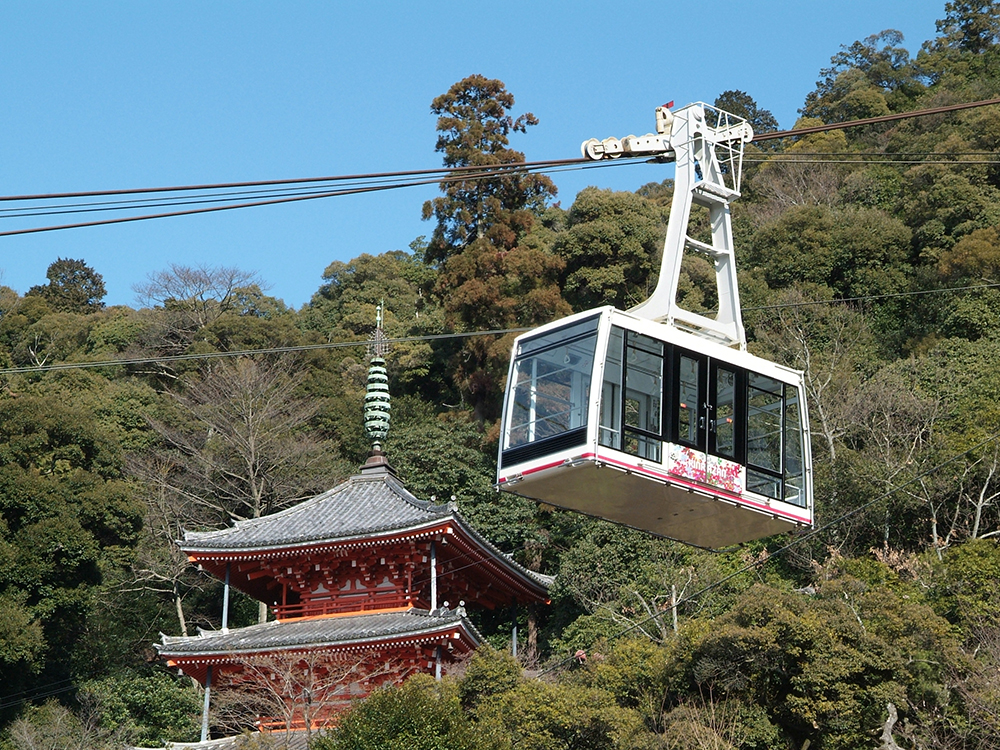 Mt. Kinka Ropeway takes you from Gifu Park to the top of Mt. Kinka in 4 minutes.
During the ride, you can enjoy the dynamic primeval forests covering Mt. Kinka, the beautiful stream of Nagara River, and the cityscape of Gifu.
Located on the top of the mountain are a shop and a viewing restaurant, as well as the Squirrel Village where you can play with squirrels.
For a limited period in summer, the ropeway runs until nighttime for panorama night viewers.
Go to Mt. Kinka Ropeway Web Site
INFORMATION
Hours

Mar 16 - May 11 9:00 a.m. - 6:00 p.m.
May 12 - Oct 16 8:00 a.m. - 6:00 p.m.
Oct 17 - Mar 15 9:00 a.m. - 5:00 p.m.
New Year's Day 5:00 a.m. - 5:00 p.m.

[Panorama night view]

Golden Week holidays,
everyday from the end of July through the end of August,
Saturdays, Sundays, and holidays from September through mid-October

Fare

Adults (age 12 or junior high school students, and over)

1100 yen / round trip
630 yen / one way


Children (age 4 to 11)

550 yen / round trip
300 yen / one way

Group rate (over 30 persons):

Adults- 10 percent off
Children- 25 percent off
Junior high and high school students- 25 percent off from adult fare.

After 6:00 p.m. during the panorama night view period:

Adults - 900 yen / round trip
Children - 450 yen / round trip

Closed
Open throughout the year ( Except for poor weather conditions)
Access
Transportation is the same as for Gifu Park
Parking
Gifu Park Parking Lot
Address
257 Senjojiki Shita, Gifu City
TEL
+81-58-262-6784