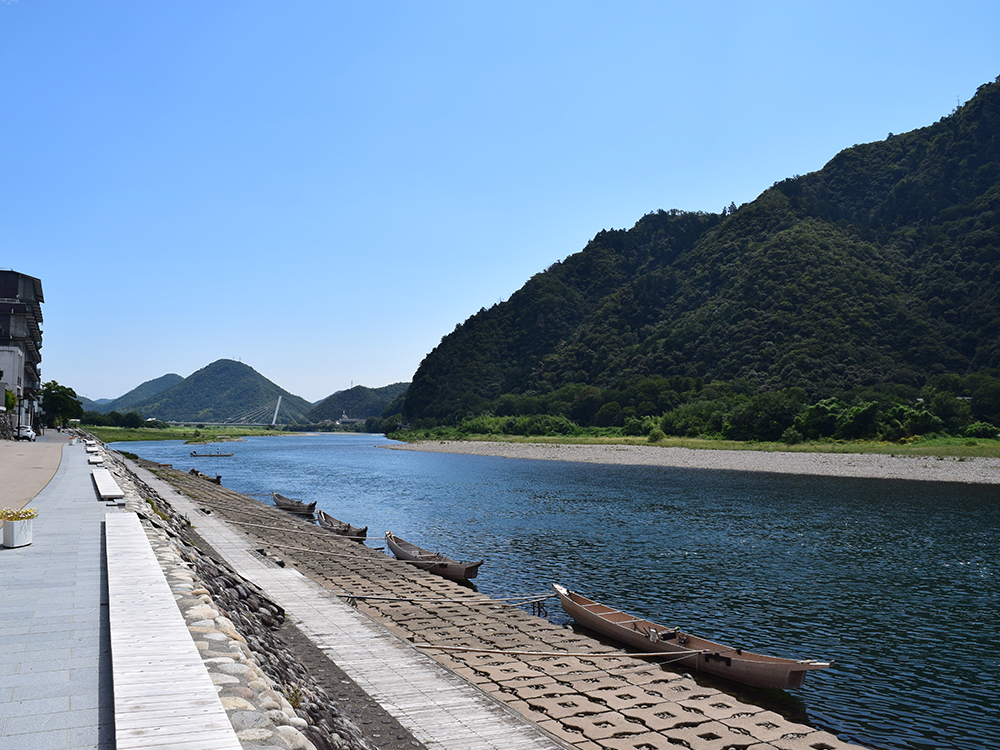 Together with Gifu Castle, the Nagara River that flows through the middle of Gifu City is a beloved symbol of Gifu City.
The dry riverbed gets crowded in summer with bathers and people enjoying barbecues.
The middle watershed area is rated as one of the 100 cleanest rivers in Japan. The time-honored and world-famous traditional Ukai: Cormorant Fishing on the Nagara River is also held in this stretch of the river.
A lot of fish live in Nagara River, and it attracts many anglers fishing for ayu ("wild sweetfish").
The beautiful nature of this river is the result of careful protection and cleaning activities by those who love it.
Nagara River Promenade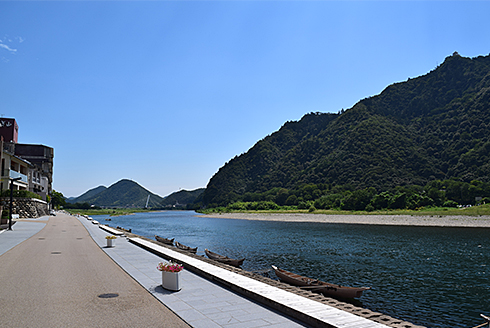 The path along Nagara River upward from Nagara Bridge is a 1.3 kilometer-long walking trail. You can enjoy walking among the beautiful scenery of Nagara River and Mt. Kinka.
During the cormorant fishing season, you can have a close view of the action with the dramatically illuminated Gifu Castle as a backdrop.
Cherry blossoms on the banks of Nagara River
INFORMATION
Access

Take one of the following buses at JR Gifu Station or Meitetsu Gifu Station to "Nagara-bashi" (takes 16 min, 220 yen/one way):

Gifu Bus "N80 Bound for Takatomi"
Other Gifu Bus numbered "N32" to "N86" bound for Gifu Park /Takatomi direction
"City Loop-line" Counterclockwise direction

Get off and walk 1 minute.

Parking
Gifu Park Parking Lot
Contact

Gifu Convention and Visitors Bureau

TEL +81-58-266-5588