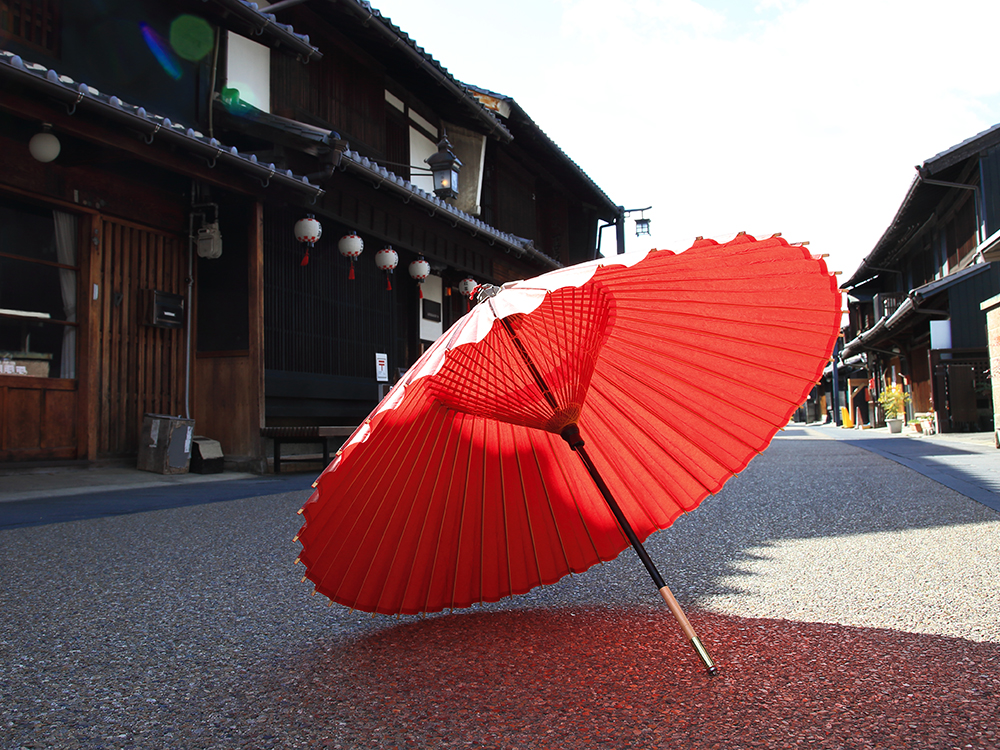 Gifu Chou-chin (Gifu Lanterns)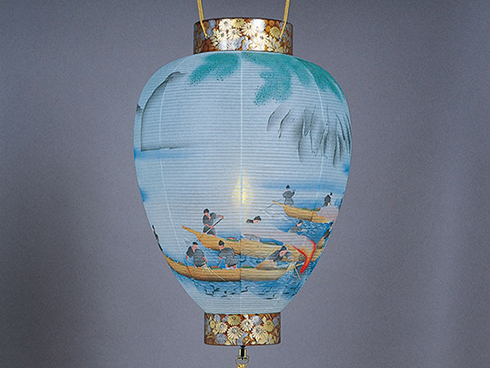 With their graceful pictures painted on Mino washi (Japanese paper) and delicately layered bamboo frames, Gifu lanterns are designated by the Minister of Economy, Trade and Industry as Significant Traditional Crafts.
Carefully selected materials and the fine skill of craftsmen result in Gifu lanterns that imbue our living space with seasonal variety and a peaceful mood created by the soft light the lanterns emit.
Gifu Lantern shop

Ozeki TEL +81-58-263-0111
Gifu Wagasa (Gifu Japanese Umbrellas)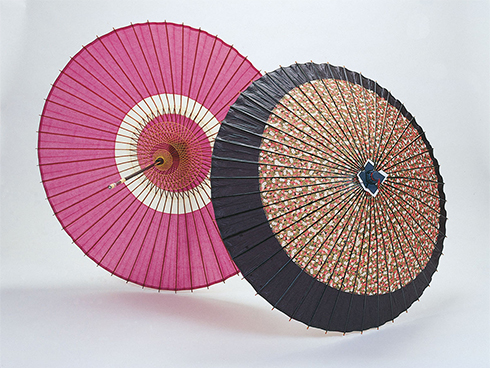 The manufacture of Japanese umbrellas in Gifu began when the Kanō-han (clan) of Edo period promoted the industry in order to help low class samurais improve their personal income.
Today, many craftsmen's studios for the manufacture of Japanese traditional umbrellas remain in the Kanō area of Gifu City, with production volume that is the highest in Japan.
The multi-staged manufacturing processes of the umbrellas give them their distinctive delicate structure and beauty.
Gifu Japanese Umbrella shops

Sakaida-Eikichi Honten TEL +81-58-271-6958
CASA TEL +81-90-8335-9759
Gifu Uchiwa (Gifu Fans)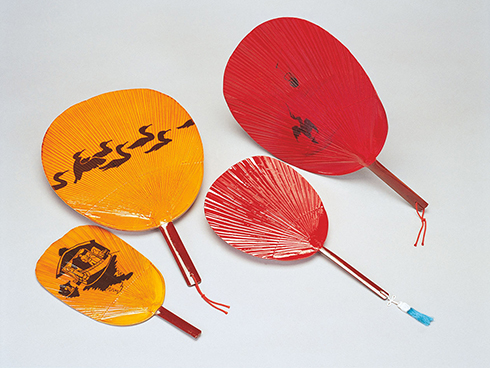 Gifu Uchiwa are beautiful and strong fans entirely handmade from washi (Japanese paper) and bamboo.
You can find Gifu Fans glazed with Japanese lacquer or persimmon tannin.
Mizu Uchiwa (Water Fans) are increasing in popularity these days. They are made with varnished Ganpishi, the special sheer washi whose production had ceased until only recently.
Gifu Japanese Uchiwa shops

Sumii Tomijiro's shop TEL +81-58-264-4318