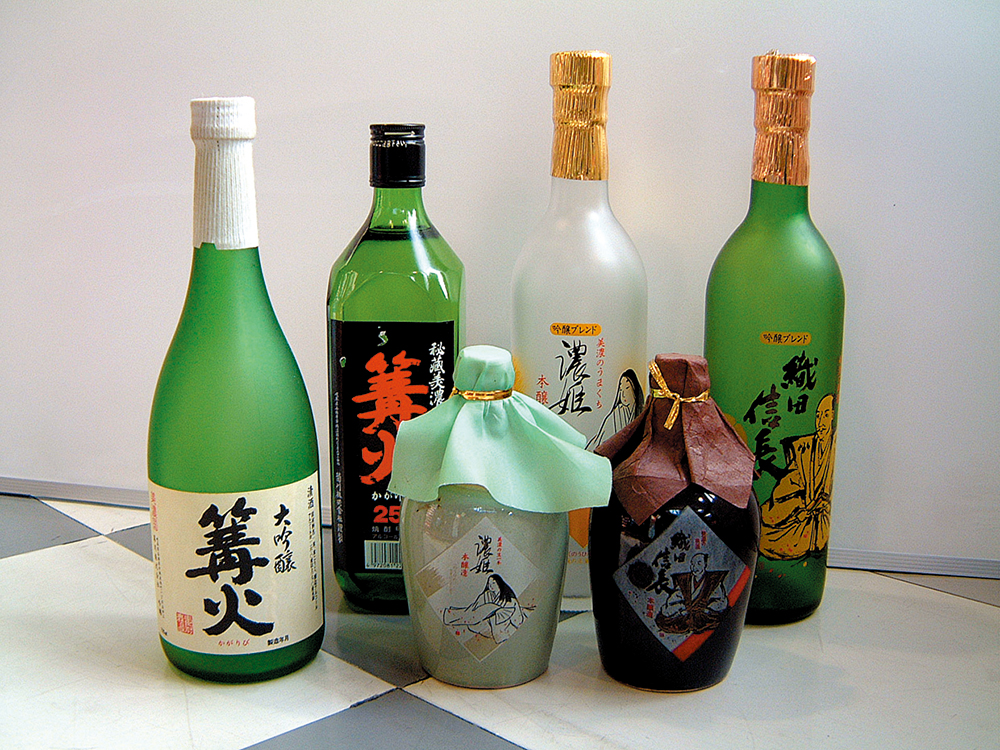 Japanese sweets
Ayu Gashi sweets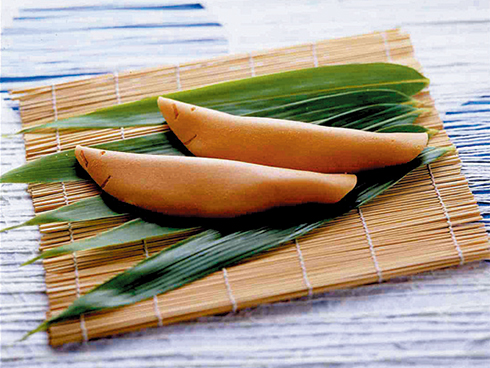 Ayu Gashi, which are Japanese sweets shaped like ayu (sweetfish), are a popular traditional souvenir of Ukai (Cormorant Fishing) Watching on the Nagara River.
In addition to the traditional Ayu Gashi with sponge cake and sweet rice paste filling, the shops create original Senbei or Arare rice cracker versions of Ayu Gashi.
Edamame Manjyu
Steamed dumplings filled with sweet edamame (green soy bean) paste are among this area's confectionary specialties.
The bean paste makes a delicately beautiful green seen through the translucent white dough of the dumpling's outer layer.
Shop Information
Processed sweetfish and river fish
Ayu Ichiya Boshi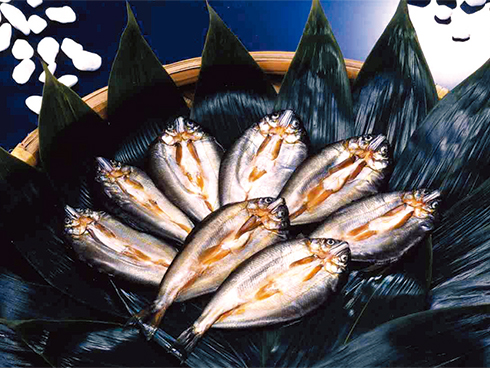 Fresh sweetfish removed of its organs and dried overnight.
Grill lightly before serving.
Ayu Maki Konbu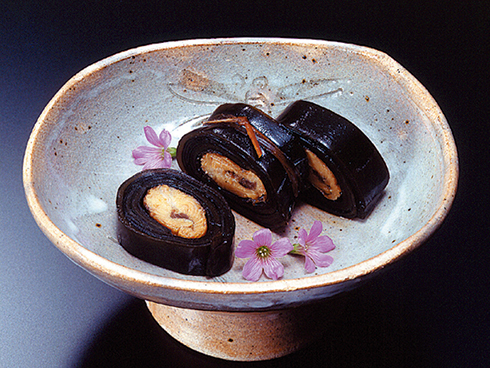 Sweetfish cooked soft to bones and wrapped with konbu (kelp).
The flavor of kelp is deeply absorbed into the fish.
Shop Information
Local sake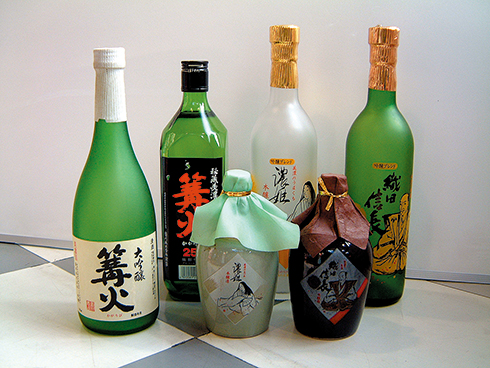 A variety of local sake made of clear water of pristine Nagara River and the choicest Japanese rice.
Shop Information