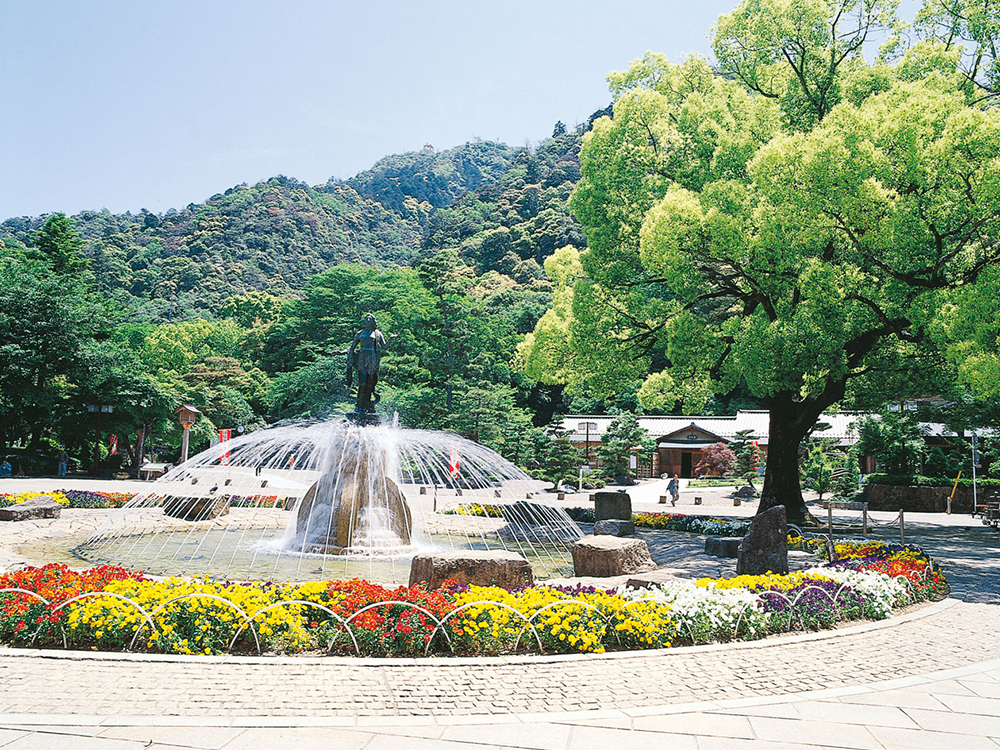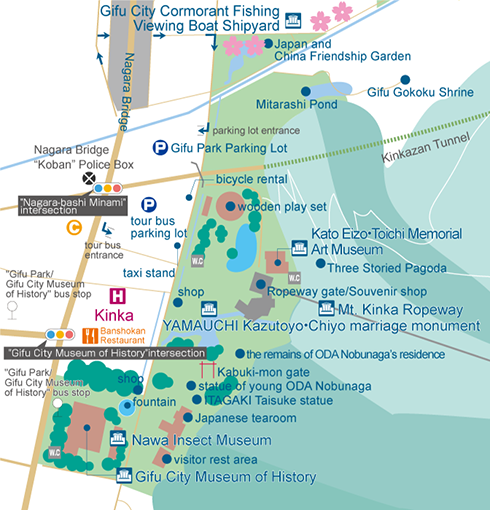 Gifu Park, located in the center of Gifu city and at the foot of Mt.Kinka, is where ODA Nobunaga, the famous Sengoku general and the master of Gifu Castle, made his home.
Surrounded by the beautiful nature of Mt. Kinka, you can visit the remains of Nobunaga's residence and also the Gifu City Museum of History in the park.
Accessible from Sanroku station, the Mt. Kinka Ropeway takes 4 minutes to reach the top of Mt.Kinka, where starting points for various mountain trails are also located.
Kato Eizo・Toichi Memorial Art Museum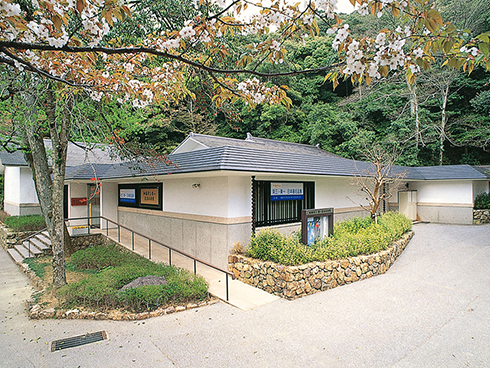 This museum house features impressive traditional white plastered walls and a flat tiled roof.
Displayed inside are the art works of the famous KATO brothers Eizo and Toichi, both natives of Gifu.
The KATO brothers loved the natural beauty of their hometown. Nagara River and Mt.Kinka appear in many of their works.
Visitor's rest house (Japanese tearooms)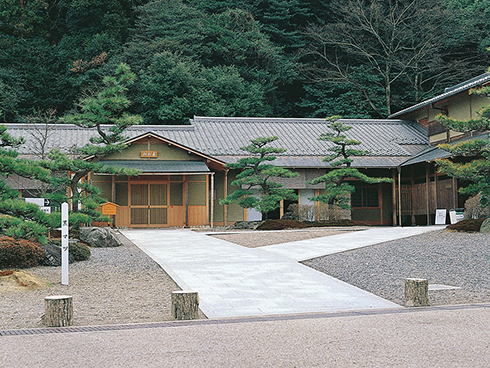 In the Japanese style house, there is a formal tearoom (Seisuian) and also a casual tearoom (Kashouken).
Kashouken serves Japanese green tea to visitors.
Hours

May 11 - October 15 : 10:00 a.m. - 4:30 p.m.
October 16 - May 10 : 10:00 a.m. - 4:00 p.m.
Closed on Mondays (if a Monday is a public holiday, then it is closed the following day), the day after holidays, Year End and New Year holidays.
Charge

1 bowl of green tea with a piece of Japanese sweets - 400 yen
Contact

+81-58-263-8647
The remains of ODA Nobunaga's residence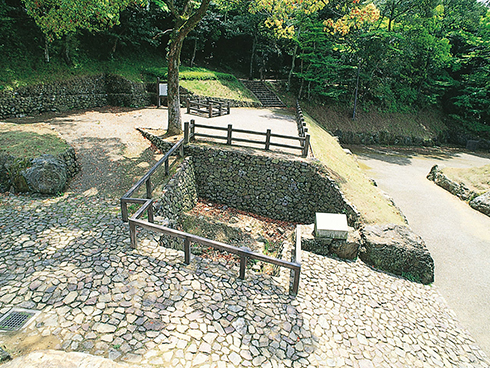 This is the location of the former entrance to ODA Nobunaga's residence.
Period artifacts such as passages and stone fences uncovered in archaeological excavations have been preserved and are displayed here.
You can see a passage made of rare giant stone construction, the remains of something like soil barriers, and fragments of foundation stones for staircase-shaped waterways.
Excavations are still underway in the park In order to research the complete picture of ODA Nobunaga's residence.
Cherry Blossoms in Japan and China Friendship Garden
Chrysanthemum Dolls and Flower Show
During a limited period each autumn, 3,000 pots of various chrysanthemums carefully grown by fanciers go on display.
Included are "Minogiku", a species known for their multi-colored petals and which originated here in Gifu, as well as "Yamagiku" and "Ogiku".
The Chrysanthemum Dolls Show and Chrysanthemum Garden are also popular.
Show period: from late October until late November
INFORMATION
Hours
Open 24 hours
Admission fee
Admission free
Closed
Open throughout the year
Access

Take any of the following buses at JR Gifu Station or Meitetsu Gifu Station to "Gifu Park/ Gifu City Museum of History" (Takes 15 min. 210 yen/one way):

Gifu Bus "N80 Bound for Takatomi"
Other Gifu Bus numbered "N32" to "N86" bound for Gifu Park /Takatomi direction
"City Loop-line" Counterclockwise direction

Get off and walk 1 minute

Parking
Gifu Park Parking Lot
Address
Omiya-cho, Gifu City
Contact

Gifu Park administration office

+81-58-264-4865